LeBron James' versatility allowed him to develop into the NBA's best player, by a wide margin at the moment, but he's not the only star with a nice, well-rounded game. 
While it's possible to become a superstar with a relatively one-dimensional game (see: Durant, Kevin), it's a lot easier to blossom into an elite contributor when you can, well, contribute in multiple areas. 
These players can generally play several positions at a high level, affect the action in quite a few different ways or both. 
Let's find out who they are. 
Kobe Bryant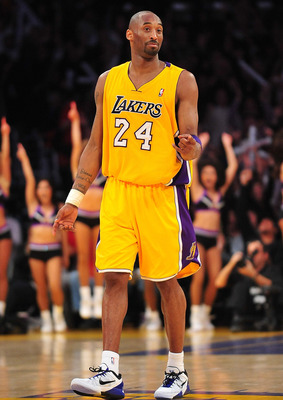 Gary A. Vasquez-US PRESSWIRE
"Versatility" might not be the first word that comes to mind when trying to describe Kobe Bryant, but The Black Mamba has contributed to the Los Angeles Lakers cause in quite a few ways throughout his career. His scoring abilities are just so advanced that they trump his versatility. 
We all know just how good Kobe is at putting the ball in the basket. He loves doing it, and he's effective in isolation sets and off the catch-and-shoot. Early in his career, his ridiculous athleticism made him even more potent in the most glamorous aspect of basketball. 
However, don't forget about how good Kobe is at passing the ball out of double-teams when he actually chooses to do so. He's a threat on the boards as well. 
Plus, Kobe has made a livingâ€"at least partiallyâ€"by shutting down opposing 2-guards. A 12-time All-Defensive player, Kobe's defensive prowess is almost as legendary as his scoring touch. 
Tyreke Evans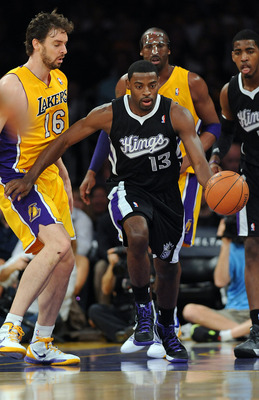 Jayne Kamin-Oncea-US PRESSWIRE
You have to be a versatile player to join Michael Jordan, Oscar Robertson and LeBron James as one of the only four players in NBA history to average at least 20 points, five rebounds and five assists per game as a rookie. 
Tyreke Evans hasn't been able to regain that level of excellence, but he's still been a key contributor for the Sacramento Kings. 
During this past season, the former Memphis Tigers floor general consistently lined up at point guard, shooting guard and small forward, displaying his versatility as the Kings attempted to maximize the level of talent on the court at all times. 
According to 82games.com, Evans was able to post a PER above 15â€"the league averageâ€"from each of those three positions while holding opponents at all three slots in the lineup below 17. 
Andre Iguodala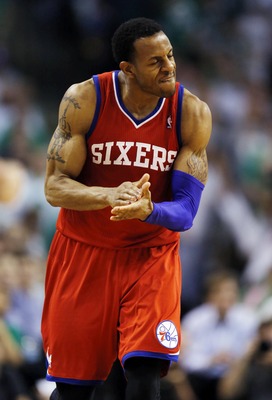 Greg M. Cooper-US PRESSWIRE
Whether Andre Iguodala is lining up at shooting guard or small forward, he's a valuable player in every aspect of the game. That was true while the swingman played for the Philadelphia 76ers and will continue to remain the case once he's playing alongside Ty Lawson on the Denver Nuggets. 
Iggy is one of the league's best perimeter defenders, capable of guarding the opponent's best wing player on a nightly basis. That's not all that he's good at, despite his greatness at fulfilling that role. 
While Iguodala isn'tâ€"or at least shouldn't beâ€"a No. 1 option on the offensive end of the court, he's more than able to light up the scoreboard. He won't blow you away with his shooting touch, but his athleticism and potency in transition allow him to rack up the points during some games. 
If there's a part of basketball that Iggy can't contribute to, then I have yet to find it. 
LeBron James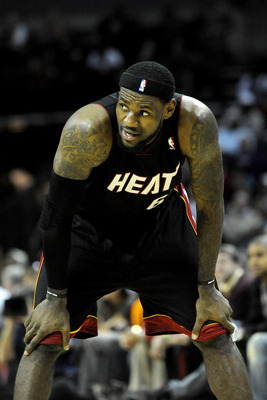 Sam Sharpe-US PRESSWIRE
"Versatility" is LeBron James' middle name. Actually, it's Raymone, but you know what I mean. 
LeBron is the most complete basketball player in the NBA, and it's really not even close. 
He won the league MVP trophy, competed for the scoring title, was a nightly threat to earn a dollar's worth of dimes, came close to 10 boards more than a few times and played enough defense that he was a legitimate candidate for Defensive Player of the Year.
Yes, that's a mouthful, but it's all true and shows just how dominant LeBron can be. 
It's well known that LeBron can run the point, and it's a somewhat common belief that he can guard every position on the court. He can, but only if the point guard or center isn't an All-NBA one. He'd struggle against Dwight Howard, for example, but could at least slow a player like Al Horford, an All-Star in his own right. 
Shawn Marion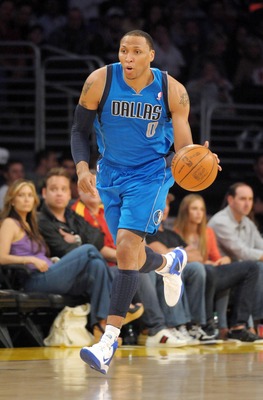 Kirby Lee-US PRESSWIRE
While Shawn Marion undoubtedly falls short of the "star" moniker, he's one of two players in this article whose well-rounded nature makes impossible to exclude. 
Nicknamed "The Matrix" because of his ability to contribute to a game in so many ways, Marion was a quite contributor for the Dallas Mavericks last season, much like he'll be during the 2012-13 campaign.
He averaged 10.6 points, 7.4 rebounds, 2.1 assists, 0.6 blocks and 1.1 steals per game during his third season under Mark Cuban and will likely put up similar numbers during his fourth. 
Marion is another lockdown defender, capable of guarding his man effectively both on the blocks and the perimeter.
Despite the hitch in his jumper and his advancing age, Marion is still one of the NBA's premier well-rounded players. 
Lamar Odom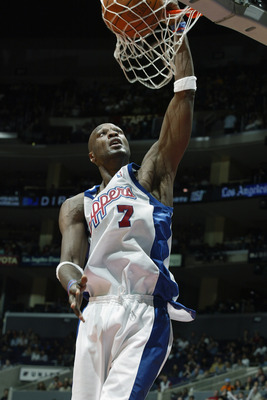 Lisa Blumenfeld/Getty Images
Well, you don't have to wait long before getting to the next player whose versatility trumps his lack of stardom. Lamar Odom might have something to say about that last part though now that he's with the Los Angeles Clippers.
If he can earn enough playing time, he'll be a crucial player alongside Chris Paul and Blake Griffin. Even if he doesn't, he'll still affect the game in a variety of ways.
Odom came into the league as a massive forward who was capable of running the show as a point-forward, and not too much has changed since his first stint with the Clippers from 1999-2003. He's lost some of his athleticism and effectiveness, but his skill set still remains widespread among the different areas of basketball.
Rajon Rondo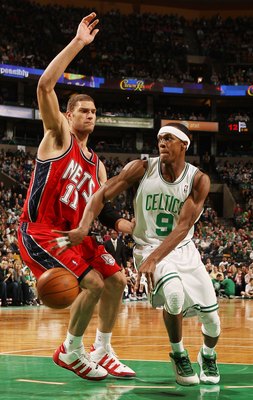 Elsa/Getty Images
When you're a threat to lead the league in triple-doubles while playing point guard, you definitely qualify as one of the most versatile players in The Association. 
Such is the case with Rajon Rondo, who makes up for his lack of scoring ability with nearly unmatched court vision and a terrific level of tenacity when crashing the boards. 
Plus, the Boston Celtics point guard is a tremendous defender out on the perimeter. He's one of the rare players who's both capable of swiping the ball away multiple times a game and locking them down on each and every one of the possessions on which he doesn't record a steal. 
Rondo isn't the absolute-most versatile player in the NBA, but his stat-stuffing ways allow him to at least come close. 
Josh Smith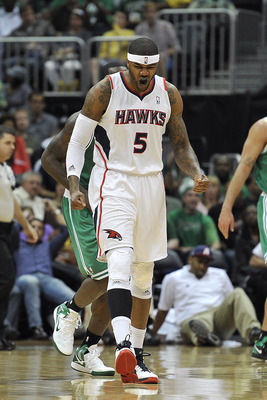 Paul Abell-US PRESSWIRE
If only Josh Smith understood that he was already versatile...
Smith is one of the league's top shot-blockers, but he also plays great defense even when he's not racking up the counting stats. He also uses his athleticism successfully on offense and has developed into one of the better scorers at the power forward position that the NBA has to offer. 
That's not enough for Smoove, even though it would be plenty of tools for most players to have in their arsenals. 
No. 5 is still convinced that he's a great shooter from the perimeter. Newsflash time: He isn't. 
Dwyane Wade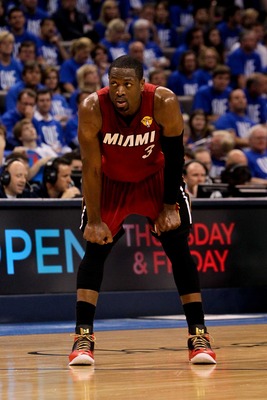 Derick E. Hingle-US PRESSWIRE
Whether you think that Dwyane Wade or Kobe Bryant is the best shooting guard in the NBA, it's impossible to deny that Wade is still one of the two best players at his position. 
Wade's ascent to the top of the 2-guard totem pole happened because of more than just his slashing ability. As great as he is at cutting to the basket with and without the ball, he's a versatile player who makes a major impact on both ends of the court. 
The greatest shot-blocking guard of all time, Wade is still a defender who causes players set to face the Miami Heat to stay up all night or wake up in a cold sweat. 
The beauty of Wade's game is that he always finds a way to contribute, even when his shot isn't falling. When it is, the rest is gravy. 
Gerald Wallace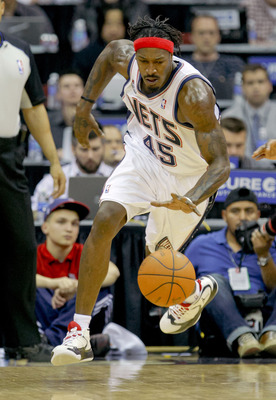 Jim O'Connor-US PRESSWIRE
Even though Gerald Wallace is an inch taller than Andre Iguodala and plays combo-forward instead of a swingman role, he still plays a rather similar role to his now-Nuggets counterpart. 
Crash is a tenacious defender on all areas of the court, and he can score capably. He isn't usually considered a primary option when it comes to putting the ball in the hoop, but he can do so effectively when he's asked to. 
A great player in transition, Wallace is always dangerous after a missed shot and is a constant threat to pull down any available rebounder. 
Begin Slideshow
Keep Reading